Information Technology Services
National Cyber Security Awareness Month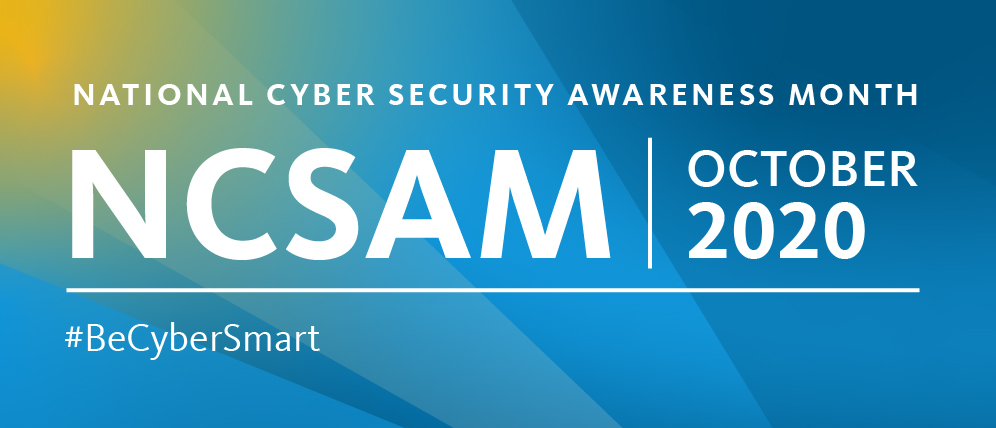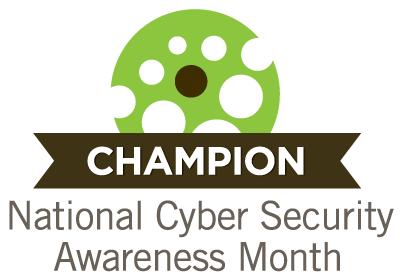 October is National Cyber Security Awareness Month (NCSAM). UC events are completely online this year and we have something for everyone: cinema events; a CyberEscape Room; comedic Security Improvs, security expert discussions highlighting topics such as industry trends, keeping our children safe online, and more; teambuilding competitive games like Security Feud; prizes, giveaways, and so much more!! We want to take this viral. So if every person tells two others, and they tell two people, and they tell two people, before long, we can take NCSAM at UC virtually viral! #BeCyberSmart, spread the word and let's take this viral!! See our full calendar of events below and register to join!
UCOP is a proud NCSAM Champion along with many other UCs and hundreds of other organizations nationwide.
Campaigns for past years are available in archives page.
UCOP NCSAM activities for October 2020
Videos
Here are some video resources you may find helpful:
Featured Events
Visit our NCSAM web page to sign up for this year's events.
UC IT Blog Article
The UCOP Link featured an article highlighting October activities at UCOP for National Cyber Security Awareness Month.
Cyber Security Handout: "Cyber Security: Make It a Habit!"
This 2-page handout (pdf) outlines eight key Cyber Security habits that will help protect your information, your family and your work. They'll also reduce your risk of getting scammed! This is a good, general-purpose Cyber Security reference for work and home.