The University of California has long recognized student mental health as an ongoing and urgent issue for higher education. Our 2006 Final Report to the UC Regents documents the mental health challenges on our campuses and details a 3-tier plan for creating and sustaining healthier learning environments. Learn more about healthier learning environment >
Current system-wide efforts are coordinated through the Student Mental Health Oversight Committee (SMHOC) which is chaired by Monroe Gorden, Jr., J.D., Vice Chancellor for Student Affairs, UCLA and Jeanne Stanford, PhD, Director of Mental Heath Services, UCSF. 
Campus counseling centers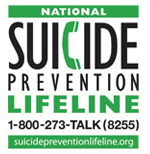 Assisting Students in Distress
Did you know that most psychological problems – even the more serious concerns – have high rates of recovery when appropriate help is received in time? UC offers a uniquely effective constellation of services to assist our students in maintaining their mental health and maximizing their intellectual growth. Learn more about assisting student >
If you are currently with someone who has expressed suicidal ideation or if you are thinking of taking your own life, please reach out for help by calling the 24 hour Suicide Prevention Lifeline at 1800-273-TALK. If the person of concern is a UC student you can also contact your campus Counseling Center and request an "urgent" appointment. 
Suicide Prevention
There is always hope and the University of California is working to reduce disparities and promote wellness in  an effort to decrease the number of suicides, which constitute the second leading cause of death for college students.
We have partnered with the American Foundation for Suicide Prevention (AFSP) to launch an anonymous online depression screening program an effort to reach our most vulnerable students.
We also offer a host of prevention programs for students, training for faculty, staff and student leaders, and awareness campaigns to educate the entire community on how to respond effectively to the early warning signs of distress.