About OPPC
The Office of the President, Professional Community (OPPC) seeks to promote greater community awareness and participation of UCOP staff by cross-collaborating with other UCOP affinity groups, establishing and maintaining community relationships with the city of Oakland, and performing other outreach activities in the Bay Area. OPPC also hosts community gatherings to foster strong communication and connections among UCOP employees.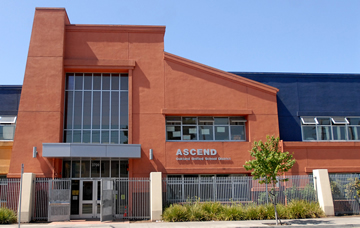 Volunteering at ASCEND Elementary School
First there were the 20 bags of school supplies generously donated by UCOP staff – pencils, markers, staplers, folders and so much more. Then there were the boxes (and boxes) of books to be sorted...