Building & Administrative Service Center
Lobby 1 Conference Room
Lobby 1 is the largest conference room in the Franklin building, capable of holding 140 standing people.  It has a small kitchen equipped with a refrigerator and a microwave, a small Breakout
Room and a restroom.  We have in stock 25 rectangular 5' x 2.5' tables and 102 chairs.  (The Breakout Room must be reserved separately; contact Work Management Center at buildingservices@ucop.edu for more information.)
Reservation
Required minimum number of attendees is 20.  Exceptions may be granted if we can confirm limited availability of the other conference rooms.
You must be a UCOP employee to reserve Lobby 1 via Outlook.
You must submit Lobby 1 Setup Request Form to Work Management Center at buildingservices@ucop.edu at least 5 days in advance of the meeting. Failure to do so will result in the cancellation of your meeting.  Please understand that our staff support for Lobby 1 is limited and early advance notice will ensure that we allocate appropriate staffing level to prepare for your event. 
DISCLAIMER:  We reserve the right to cancel your reservation if we do not receive the completed form at least 5 days prior to the event or a revised form at least 3 days prior. We may also cancel you reservation at the request of the President or in the event of an emergency.
Hours of operation
Monday – Friday:  8:00 a.m. – 5:00 p.m.
Room configurations
These are the available configurations.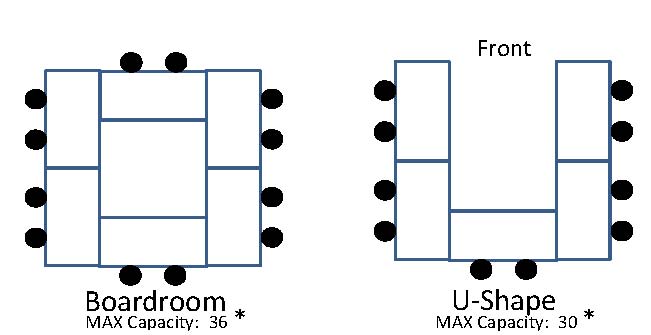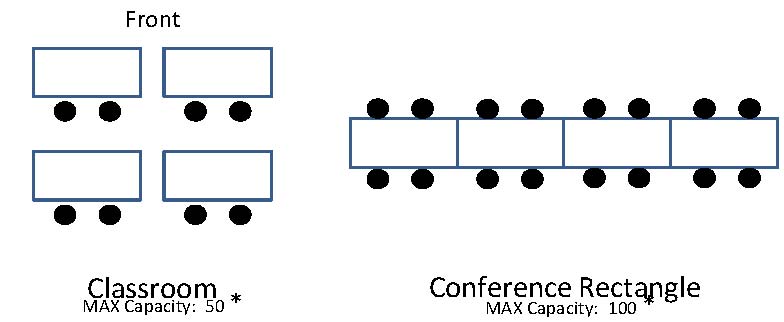 * Perimeter can be set to accommodate additional attendees.