Awards & Accolades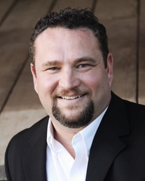 Young Elected ASSE Region I Vice President
Congratulations to Erike Young, M.P.P.A., CSP, ARM, who was elected to the American Society of Safety Engineers (ASSE) Board of Directors as the Regional Vice President for Region I. This includes chapters in California, Oregon, Washington, Alaska, Hawaii and Guam.
ASSE is a global association of occupational safety professionals representing more than 34,000 members worldwide.  The Society is also a visible advocate for SH&E professionals through proactive government affairs at the federal and state levels, and in member-led relationships with key federal safety and health agencies.

ASSE members create safer work environments by preventing workplace fatalities, injuries and illnesses. Besides recording less lost time and lower workers' compensation costs, organizations with strong safety performance enjoy increased productivity, a better reputation and higher employee satisfaction.
---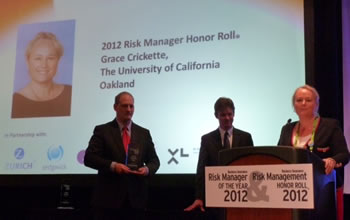 2012 Risk Manager Honor Roll
Grace Crickette, Chief Risk Officer, was named to the 2012 Risk Manager Honor Roll by Business Insurance. Business Insurance recognizes outstanding performance in the practice of Risk Management. Honorees were selected by an independent panel of judges composed of former honorees and insurance industry executives. According to Business Insurance "Ms. Crickette's successful implementation of Enterprise Risk Management (ERM) also earned her a spot on the 2012 Business Insurance Risk Management Honor Roll."
Honorees are profiled in the April 16, 2012 edition of Business Insurance.
Business Insurance Video Profile
---
Enterprise Risk Management (ERM) Award from American Productivity & Quality Center(APQC)
The University of California along with Intuit, Marathon Oil Company, and Caterpillar, Inc. received the APQC Best Practice Partner Award for Effectively Managing Strategic Risk Across the Enterprise.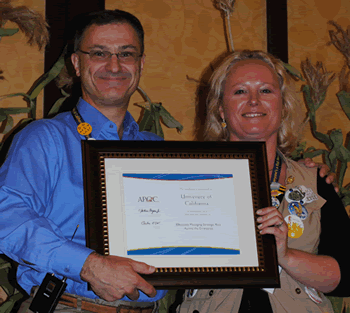 ---
Information Security Executive (ISE) of the Year West Award 2011 (North America & West)
Grace Crickette received recognition and an award for innovative problem solving related to a collaborative partnership with the University's Chief Information Officer and other Information Technology (IT) professionals, insurance brokers, and underwriters for securing previously unavailable and much needed cyber coverage and at the same time developing a program that will drive improvement and best practices into the future.
The Information Security (ISE) Award in the Executive Category recognizes the individual who has demonstrated outstanding leadership in the field of information security in the past 12 months. Awarded to a chief security officer or an executive in an equivalent position, the ISE Award honors exemplary achievement and excellence in risk management, data asset protection, governance, regulatory compliance, privacy and network security. These pivotal members of the technology community play instrumental roles in ensuring the safety and security of their organizations.
ISE North America Executive Awards 2011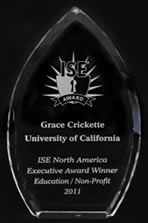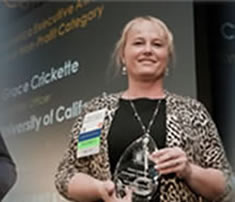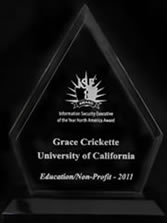 ISE West Executive Award 2011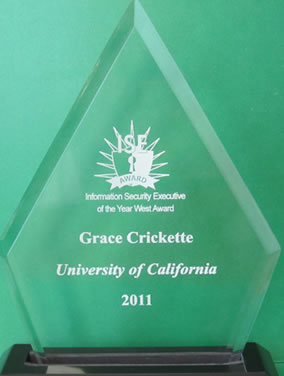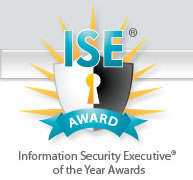 ---
Business Insurance's Women to Watch - 2011
Grace Crickette, Chief Risk Officer, was chosen as one of Business Insurance's top 25 Women to Watch in 2011. Business Insurance's Women to Watch Leadership Workshop and Awards Luncheon honored 25 women doing outstanding work in insurance, risk and benefits management, and related fields. There was a record number of over 1,000 nominees in 2011. The honorees were selected by a panel of Business Insurance senior editors who consider various criteria, including recent professional achievements influence on the marketplace, and contributions to the advancement of women in business. Read Business Insurance's article on Grace Crickette (pdf).