We build public understanding and support for the university's mission.
External Relations is focused on establishing strong relationships with outside constituencies and building broad understanding of the many ways in which UC contributes to the lives of all Californians. Departments within External Relations are responsible for communications, governmental relations at the state and federal levels, and institutional advocacy.
Julie Henderson
Senior Vice President – Public Affairs
Nelson Peacock
Senior Vice President – Government Relations
DEPARTMENTS
Increases the involvement of alumni in supporting UC through support of UC alumni associations and stewardship of the AAUC.
Top Destinations
Works to build public awareness of UC's value and its impact on the lives of people in California and beyond.
Top Destinations
Works with congress, the administration, federal agencies and national organizations to advocate for the university.
Top Destinations
Facilitates support for UC through private gifts, grants and contracts as well as federal and state appropriations and contracts.
Develops UC's positions on legislative issues and provides analysis and research in support of policy initiatives.
Top Destinations
Serves as the primary university representative to state elected officials and agencies.
Top Destinations
Contact us
Phone: (510) 987-9195

External Relations
University of California
Office of the President
1111 Franklin Street
Oakland, CA 94607
Media inquiries
Phone: (510) 987-9200
Become an Advocate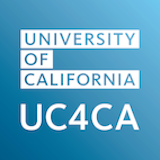 Learn about events, initiatives and resources that will help you support the future of UC.
Stay connected

"In my role as chief advocate for UC it's important you know what I'm doing and thinking.
I'll be reaching out to the UC community to share my thoughts and experiences and I'd love to have you join me."